Previous and upcoming meetings
On this page you can find the agenda and presentations of previous and upcoming Risk Working Group meetings.
The next WG Meeting will be held at 6th May in Malta
Birgitte Drewes, DPSA, Denmark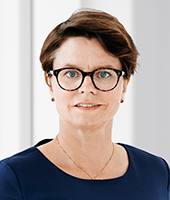 Support an co-ordination by EPSO Joint Office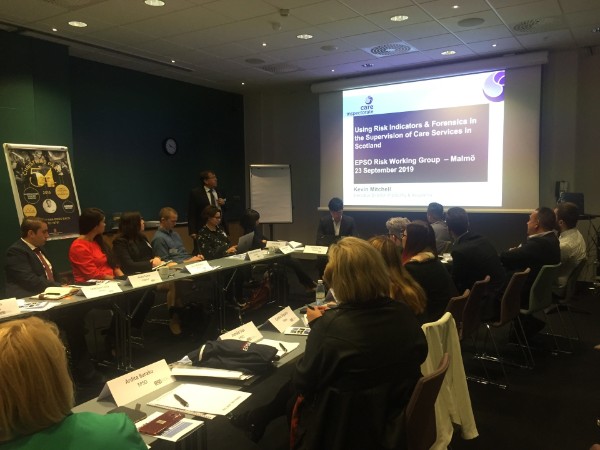 WG Meeting on 23rd September 2019 in Malmö, Sweden
1. Using Risk Indicators & Forensics in the Supervision of Care Services in Scotland
By Kevin Mitchell, Executive Director of Scrutiny & Assurance
2. RISK Regulation of private healthcare facilities in Hong Kong
By Dr MAK Wai-lai, Darwin
3. RISK Risk-Based Licensing Framework for EPSO
By Anthony Yip
WG Meeting on 10th April 2019 in Porto, Portugal
1. Feedback from Risk Working Group Meeting – April 12th 2019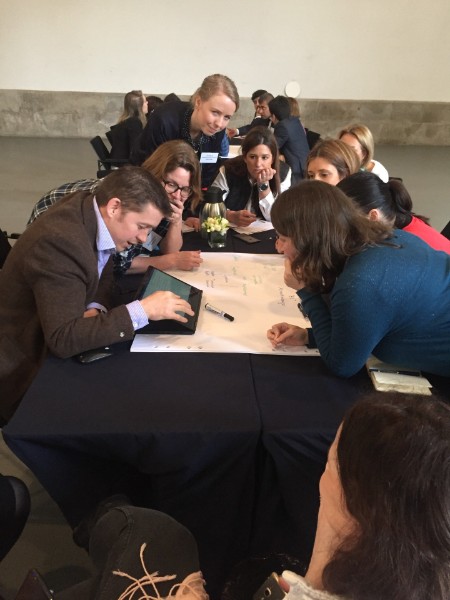 WG Meeting on 10th October 2018 in Sofia, Bulgaria in the offices of Bulgarion Red Cross
1. Risk Working Group Meeting in Bulgaria – October 10th 2018
By Brigitte Drewes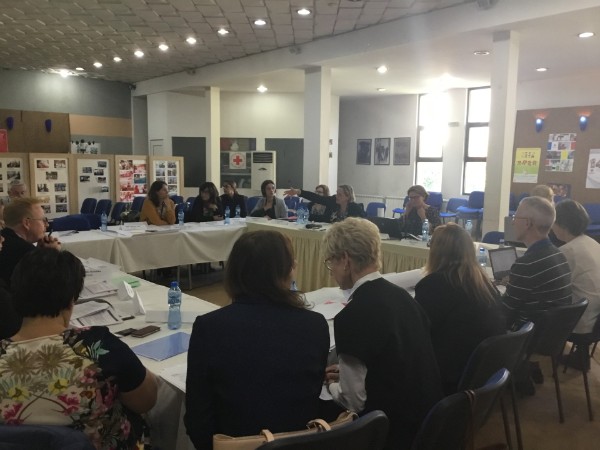 WG Meeting on 16th April 2018 in Copenhagen, Denmark in connection with EPSO Spring conference
1. Inspection of child care homes from a risk based approach with a starting point in quality
By Anna Östrom
2. Self-evaluation and Risk-based Approaches
By Kevin Mitchell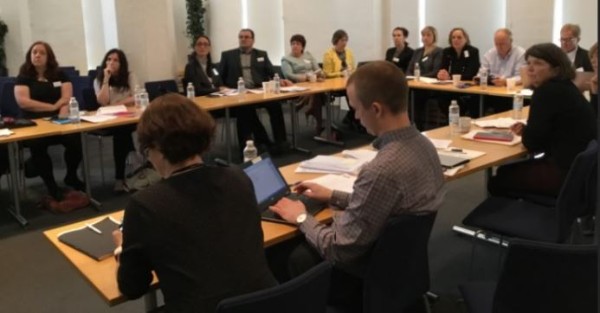 WG Meeting on 27th September 2017 in Reykjavik, Iceland, Directorate of Health offices  
Please see the invitation and suggested agenda from the working group chair Klas Öberg
WG Meeting on 3rd July 2017 in Tallinn, Estonia, Terviseamet (Estonian Health Board) headquarters
1. Supervision on GP structures based on various data sources
By Bas Kluitenberg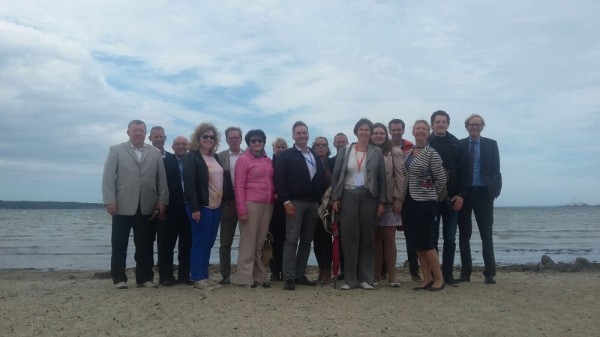 WG Meeting on 25th April 2017 in London, CQC headquarters
1. General programme of EPSO working group and Forum sessions 24-25 April
2. Best performing indicators overview, example from CQC
3. SWE Best performing RISK indicators overview
4. Input Dutch Health Care Inspectorate (IGZ)
5. Moving from punishment to improvement article – EPSO Risk project in Bulgaria spring 2017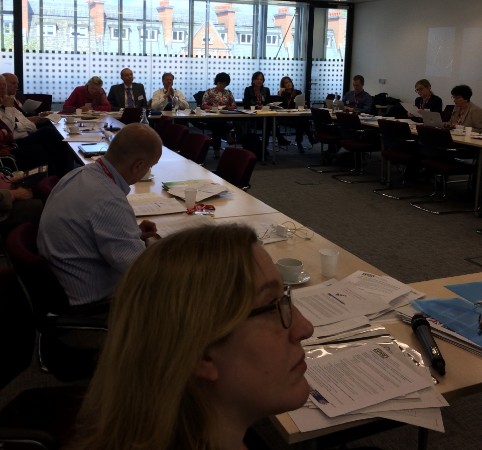 WG Meeting on 21st March 2017 in Sofia, Bulgaria
WG members had possibility to participate in  an interactive working session for Bulgarian supervisory organisation, EAMA.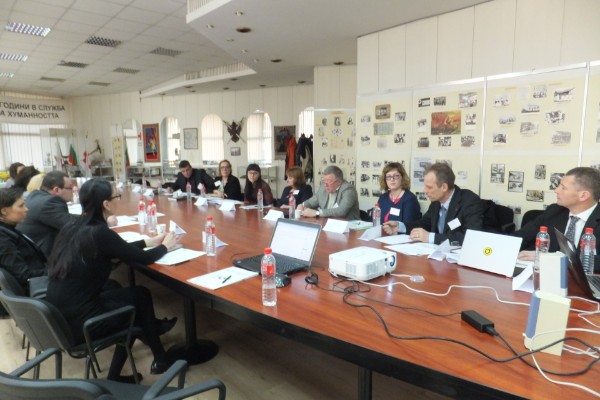 WG Meeting on 28th October 2015 in Helsinki, Finland
Bruno Lucet (chair, HAS, France), Liz Owen  (co-chair, CQC, England)Geir Sverre Braut, Bente Smedbråten and Heidi Merete Rudi (Helsetilsynet, Norway), Klas Öberg (IVO, Sweden), Tom O'Reagan (HIQA, Ireland), , Ruth Studley and Kate Chamberlain (Health Inspectorate, Wales),Ine Borghans, Ian Leistikow and prof. Paul Robben(IGZ, NL), Riitta Aejmelaeus and Petri Huovinen (Valvira, FIN), Glenn Houston (RQIA, N-IRL), Mina Popova (EAMA, Bulgaria), Hamish Young and Claire Robbie (CQC, UK),  Jooske Vos, Mari Murel (EPSO).
WG Meeting on 15th April 2015 in Oslo, Norway
1. Risk profile working group 
By Bruno Lucet