Focus
Specifically EPSO is focused on:
Building up a network by exchange of information and co-operation between European colleagues in supervisory organisations, in order to develop mutual confidence and trust in the resolution of matters of health and social service supervision. In the case of cross border health care of patients as well as health care personnel, the network will facilitate the exchange of information about quality and safety of health care institutions and health care personnel. The members of the network will work together if this is deemed desirable or necessary in the interest of cross-border healthcare.
Improvement of the quality of supervisory activities in health & social care within the European Community including the European Free Trade Area (EFTA countries) by improving informal and formal exchange of information between European colleagues in supervisory organisations, good and bad practice, outcome of research, promotion of joint co-operation on specific terms of health care, education and dissemination of knowledge and other ways to connect between the supervisory organizations and the organizations involved in quality control on health services as well as connecting individual members in the various countries or regions in order to improve the exchange of ideas and good practice in health & social care in Europe.
Promotion of the adoption of good practice, in respect of the principle of the European 'home authority'. This involves facilitating the exchange of experience between interested organisations, for example exchange of directives, regulations, standards and guidelines.
The support of EPSO working groups on specific topics such as Risk assessment methods in healthcare and Social care regulation; Restraints and Coercive methods in Health and Social Care; Economic regulation in Health and Social Care; Partnership of inspectorates working together on methods of inspection; activities such as debates and working group activities on the Ageing and Active Ageing;
Support and organising of  educational activities based on good practise of supervisory organisations regarding health and social care;
Conduct and organising  of Peer Evaluation activities in EPSO member countries.
| | | |
| --- | --- | --- |
| | Action(s) | Output |
| Strengthen the exchange of knowledge and experiences between national supervisory bodies | Two conferences every year  | Documents and presentations published on internet |
| Develop and discuss regulatory issues of common interest to several countries | Estbalish working groups in defined areas for time limited work  | Reports published on internet  |
| Enhance quality of supervisory activities | Maintain a system for Peer Ecaluation of supervisory bodies | Report presented to the relevant national authorirty and published on internet |
| Enhance wulaity of supervisory activitities | Develop Educational Activities on request  | Educational material published on internet |
Jooske Vos
Chair of EPSO Management Board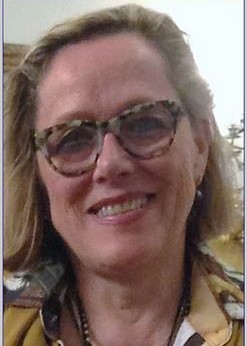 Mari Murel
Research and Policy Officer